Toyota Red Tag Days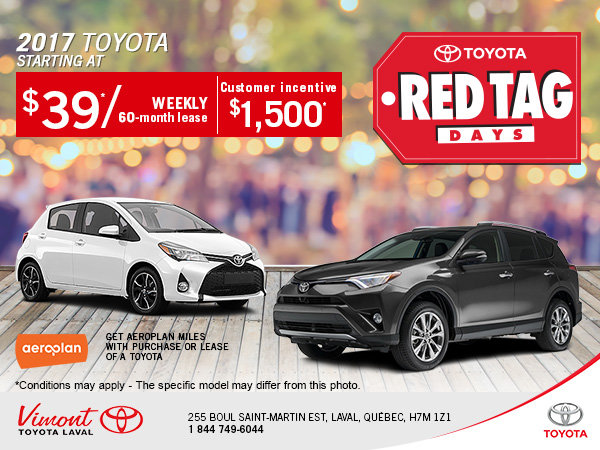 Red Tag Days are back at Vimont Toyota!
Lease a 2017 Toyota from $39 a week for 60 months!
+ Get up to $1,500 in customer incentives!
Plus earn Aeroplan miles when you purchase or lease a Toyota.
Offer ends June 30th.
Book a test drive today!
*Conditions may apply. The specific model may differ from this photo.