Toyota Prius 2018: Electrified Versatility
June 30 2018,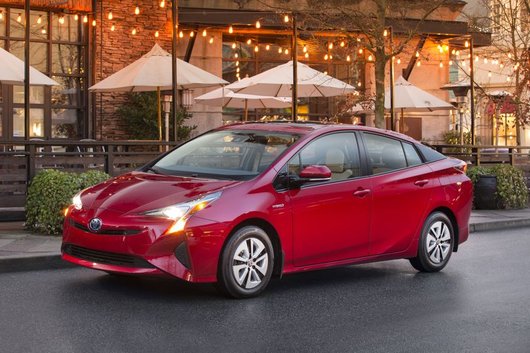 The Toyota Prius is the pioneer of hybrid cars in the North American automotive industry, having been introduced to the market more than 20 years ago. At the time, the Prius was a revolution. Today, there is a variety of hybrid cars available to consumers, but those who do not want to compromise are turning to the Toyota Prius.
Impressive Safety in the 2018 Toyota Prius
It was completely redesigned last year and offers its customers the latest driving and connectivity technologies in addition to offering a lot of driver assistance systems. The Toyota Prius is not only environmentally friendly and fuel efficient, it is also comfortable, safe and spacious.
It includes radar intelligent cruise control, automatic steering with lane departure detection, automatic braking with pedestrian detection and much more.
Under the hood, its hybrid engine is available in different versions. If you opt for the traditional Prius available at less than $ 30,000 before rebate, you get an Atkinson four-cylinder engine with an electric motor for a total output of 121 horsepower. That's enough to get an average fuel consumption of only 4.5 liters per 100 kilometers.
Opt for the Toyota Prius Prime version, and you'll be entitled to a car that offers up to 50 kilometers of range in 100% electric mode. This means that you will be able to make the vast majority of your daily trips without ever using a single drop of fuel. That said, if you need to take a longer trip, you can thanks to the gasoline engine that acts as a backup.
And you know what, you'll want to take those longer trips with nearly 700 liters of cargo space in the back.
The Toyota Prius and the Toyota Prius Prime trully offer interesting features to those who want a green car that requires no compromise in driving, safety or versatility.
Come meet us today to learn more!