Low Prices and No Extra Charges or Hidden Fees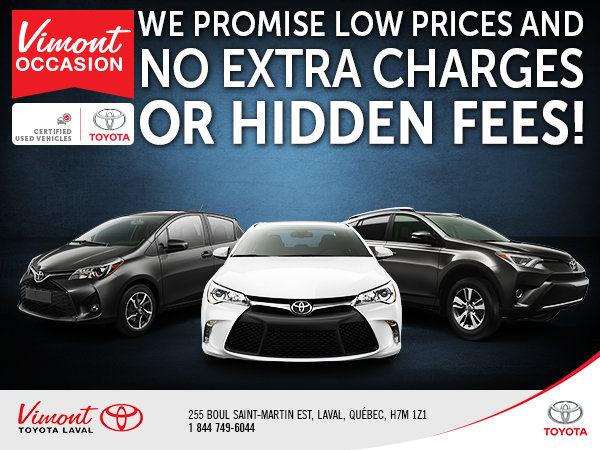 We know that finding the right pre-owned vehicle for you and your family is not easy.
That's why you will find at Vimont Toyota a collection of pre-owned vehicles at low prices and no extra charges or hidden fees.
Book your test drive online, or request a price now!
*Details in concession.