2019 Toyota Highlander: You will want to check it out
March 29 2019,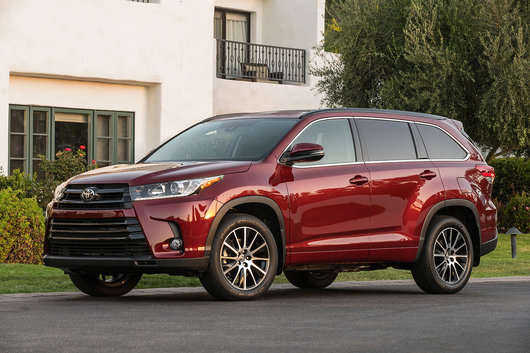 The new 2019 Toyota Highlander is an SUV with three rows of seats that will impress you as soon as you get behind behind the wheel. Offering more space than most of its direct competitors, the new Highlander features impressive comfort at all times while also being quite fun to drive and sporty.
It's very easy to love the new 2019 Toyota Highlander. It's one of the safest mid-size SUVs on the market, and it's also quite spacious. For a family that's always in need of more space, it's very hard to do better than the new Highlander.
Comfort is the new 2019 Toyota Highlander's main asset
The Toyota Highlander is always stable and composed on the road. It gives the driver quite a bit of confidence thanks to its stable and poised ride, it's overall feeling of solidity, and its refinement. That said, its V6 engine also provides all the power you need to pass and accelerate with confidence.
The 2019 Toyota Highlander is powered by a 3.5-liter V6 engine that develops 295 horsepower and 248 pound-feet of torque combined with an eight-speed automatic transmission. This engine offers quite a lot of passing power while being able to tow up to 2,268 kilos.
The other option is a hybrid engine that combines the V6 with two electric motors. You get a combined output of 292 horsepower with an average fuel consumption rating of only 8.5 liters per 100 kilometers.
The Highlander comes standard with Toyota Safety Sense, an impressive array of active safety technologies that include adaptive cruise control, lane departure warning, lane keep assist, and automatic braking with pedestrian detection.
Available from just over $ 35,000 with front-wheel drive and around $37,000 with all-wheel drive, the 2019 Toyota Highlander offers the driver assistance features listed previously as standard on all versions.
To learn more about the new Toyota Highlander, contact us today at Vimont Toyota Laval!