New 2019 Toyota RAV4 Receives TRD Option
February 27 2019,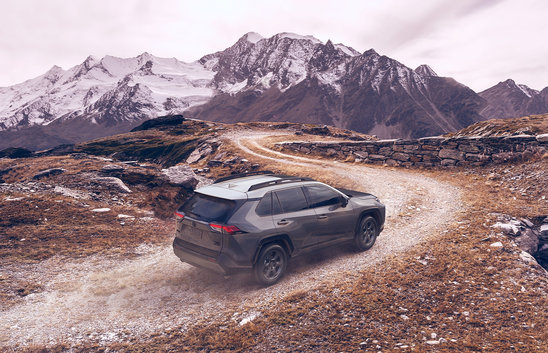 Unveiled at the Detroit Auto Show in early February, the new Toyota RAV4 2019 TRD is the most rugged and confident model away from the beaten path you will find in the new RAV4 lineup.
The all-new 2019 Toyota RAV4 already had the Trail model for off-road enthusiasts, but the TRD version pushes the envelope even further. The model features an exclusive TRD Off Road suspension that is based on the design used by the Rally RAV4 rallye team.
All-wheel drive is standard and dynamically modulates the torque between the axles for optimum handling. Falken off-road tires also provide stability and high-level grip when the road surface is not optimal.
Black 18-inch wheels, a sturdier look and a more robust style quickly differentiate the new Toyota RAV4 TRD which also receives the Toyota Safety Sense 2.0 safety system as standard.
The Toyota RAV4 TRD will be added to the 2019 RAV4 family later this year.