The 2019 Toyota RAV4 is on Wards' 2019 Best Interiors List
April 30 2019,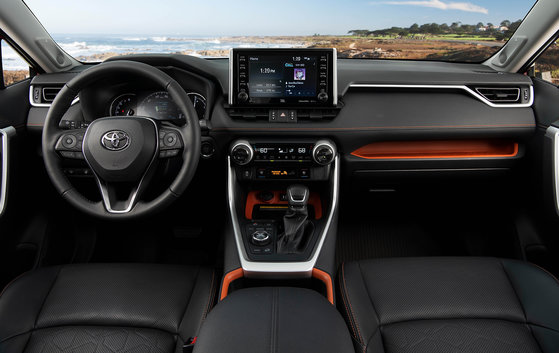 Newly introduced to the market, the new 2019 Toyota RAV4 received another prestigious honor when it was named one of Wards Auto's Top 10 Best Interiors. The prestigious publication publishes each year a list of the most notable interiors of the last year and for automakers, it is one of the most interesting honors available on the market.
The vehicles are graded according to a series of criteria during intensive testing that takes place in the Detroit area between February and March. Judges award marks according to the quality of the materials, the ergonomics of the vehicle, fit-and-finish quality and ease of use, among others. 32 vehicles were nominated in total this year.
Among other models that accompany the Toyota RAV4 2019 on the list, we find luxury cars like the BMW M850i ​​and the Bentley Continental GT, As you can see, the RAV4 is in good company!