The new 2020 Toyota Supra GR can now be ordered!
July 29 2019,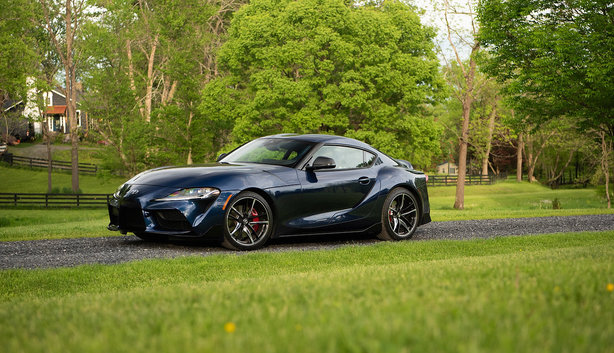 Finally, you can order your own 2020 Toyota Supra GR! Since July 22, the Toyota Supra GR is available to order at Vimont Toyota Laval. After several months of waiting and several years wondering what would happen with the new Toyota Supra, it is now possible to put one in your driveway.
What you will get is one of the most impressive cars to enter the market in a very long time. Capable of reaching 100 km/h in under 5.0 seconds with a powerful 3.0-liter turbo six-cylinder engine, the Supra GR delivers 335 horsepower and 365 lb-ft of torque to the rear wheels for really phenomenal performance. An 8-speed automatic with paddle shifters handles power transfer duties and even offers a launch control system to get the most performance out of the Supra GR. Both a fast car in a straight line and a coupe that offers formidable cornering, the new 2020 Toyota Supra GR can handle anything you throw at it.
Offered from $ 64,990, the Supra GR is very well equipped and offers standard Keyless Smart Entry, dual automatic climate control, 14-way power seats with adjustable side bolster, rear camera, rain sensing windshield wipers, adaptive front lighting, power folding mirrors and a leather wrapped steering wheel are standard. A full-suite of safety features include forward collision warning, automatic emergency braking with pedestrian detection and bicycle detection, lane departure warning with steering assist and automatic high beams. Additional safety features include full-speed adaptive cruise control, blind spot monitoring, rear cross traffic alert and parking sensors with emergency braking functions. It also offers Apple CarPlay and a premium 12-speaker JBL audio system.
The 2020 Toyota Supra GR behaves like an authentic two-seater sports car. It is agile, manageable, powerful, direct and very controllable while being user-friendly every day and more comfortable than you think. Come try it today at Vimont Toyota Laval!