Toyota RAV4 2019: An SUV That Will Meet All Your Needs
January 31 2019,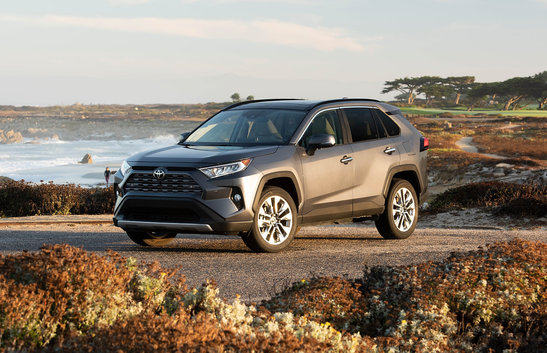 We talked a lot about the new 2019 Toyota RAV4 in recent months and with good reason. When an automaker completely redesigns one of its most popular vehicles and one of the best-selling model in its class, it deserves a little attention.
Several new features and a more powerful engine in the new 2019 Toyota RAV4
There are many things that have changed with the new 2019 Toyota RAV4, but there are also many things that have stayed the same. Things like the versatility of the RAV4 remain as appealing with one of the most spacious trunks and cockpits in the industry.
With more than 1,000 liters of cargo space in the trunk, the RAV4 will still be able to carry everything you need to carry without a problem.
It also offers several comfort features such as multi-zone air conditioning, heated and ventilated seats, rear heated seats, the Entune 3.0 infotainment system with Apple CarPlay, and a host of driver assistance technologies.
Toyota has long made a name for itself in terms of safety, and it was to be expected that its most popular model would be no different. The new RAV4 offers lane departure warning with assisted steering,, adaptive cruise control, automatic braking with pedestrian detection and automatic headlights.
All this is included in the Toyota Safety Sense system included at no extra cost in the new 2019 RAV4.
Under the hood, the RAV4 is powered by a 2.5-liter four-cylinder engine developing 203 horsepower and 184 lb-ft of torque. More powerful than any other standard engine in the compact SUV segment, this engine is also one of the most fuel-efficient with an average fuel consumption rating of 8.3 liters per 100 kilometers.
In other words, the RAV4 offers all of the power you need to accelerate or pass with confidence, but you also get a very impressive level of fuel economy.
To learn more about the new 2019 Toyota RAV4, contact us today at Vimont Toyota Laval!